Ordering Pupae from BBC
Thank you for your interest in ordering pupae from Banteay Srey Butterfly Centre. Please don't hesitate to contact us on mail@angkorbutterfly.com for our most up to date list of available species.
By buying from us, you will be helping to provide a fair, alternative income to butterfly farmers and their families. Working in remote villages, we aim to support impoverished communities with few livelihood opportunities. Engaging rural families in sustainable butterfly farming also reduces pressure on forest resources and increases awareness of environmental issues.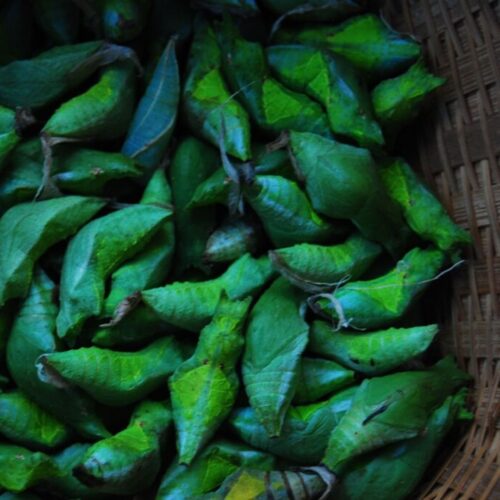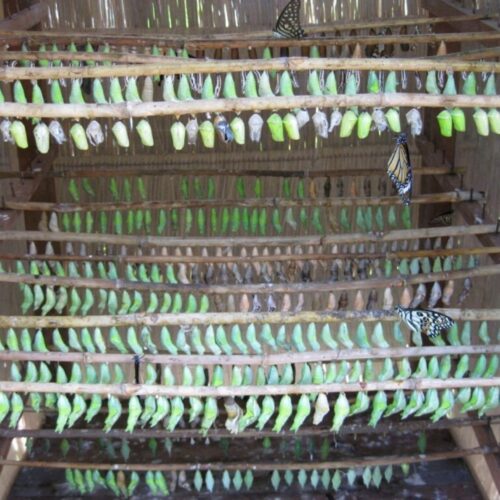 Processing and Postage
We aim to deliver pupae within 10 - 14 days of receiving an order. Pupae for export are collected from our farmers at approximately one day old and packaged and dispatched within two days, to ensure our customers receive pupae with several days until adult emergence (days left until emergence varies between species).
All pupae are quality checked for parasites, disease, and signs of damage so that only healthy, quality pupae are supplied and will be carefully packed in polystyrene boxes and will be shipped with required copies of import and export licenses in place.