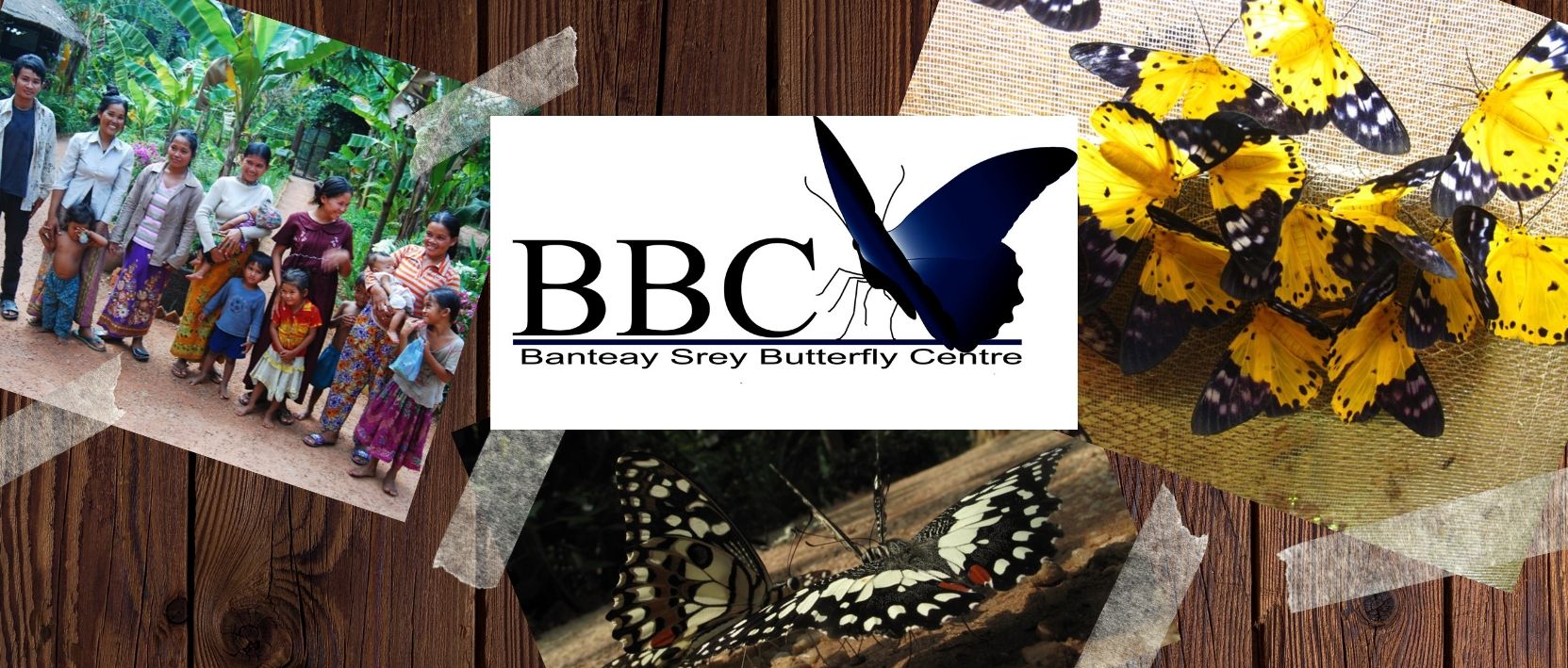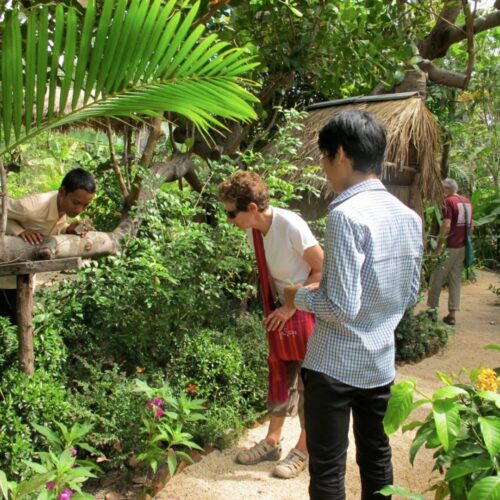 At BBC it is possible to experience butterflies feeding and flying very close at hand to witness the complete life cycle of many species. The butterflies are farmed sustainably by people from villages in the Siem Reap Province.
Our friendly and knowledgable staff will greet you on your arrival and will explain the background to the project and about butterfly lifecycle and ecology.
The Banteay Srey Butterfly Centre (BBC) is a tourist attraction for Siem Reap Province featuring a live display of Cambodian butterflies. Revenue generated by tourist admissions provides support for local poverty alleviation and conservation projects.
Banteay Srey Butterfly Centre (BBC) is an interactive butterfly exhibit located 25 km north of Siem Reap, on the road to the Landmine Museum and Bantey Srey temple. The exhibit consists of a netted tropical garden with thousands of free-flying butterflies, all of which are native species to Cambodia. The enclosure is South East Asia's largest outdoor butterfly exhibit and provides residents and tourists with an interactive and visual environment to learn about butterflies and support local communities.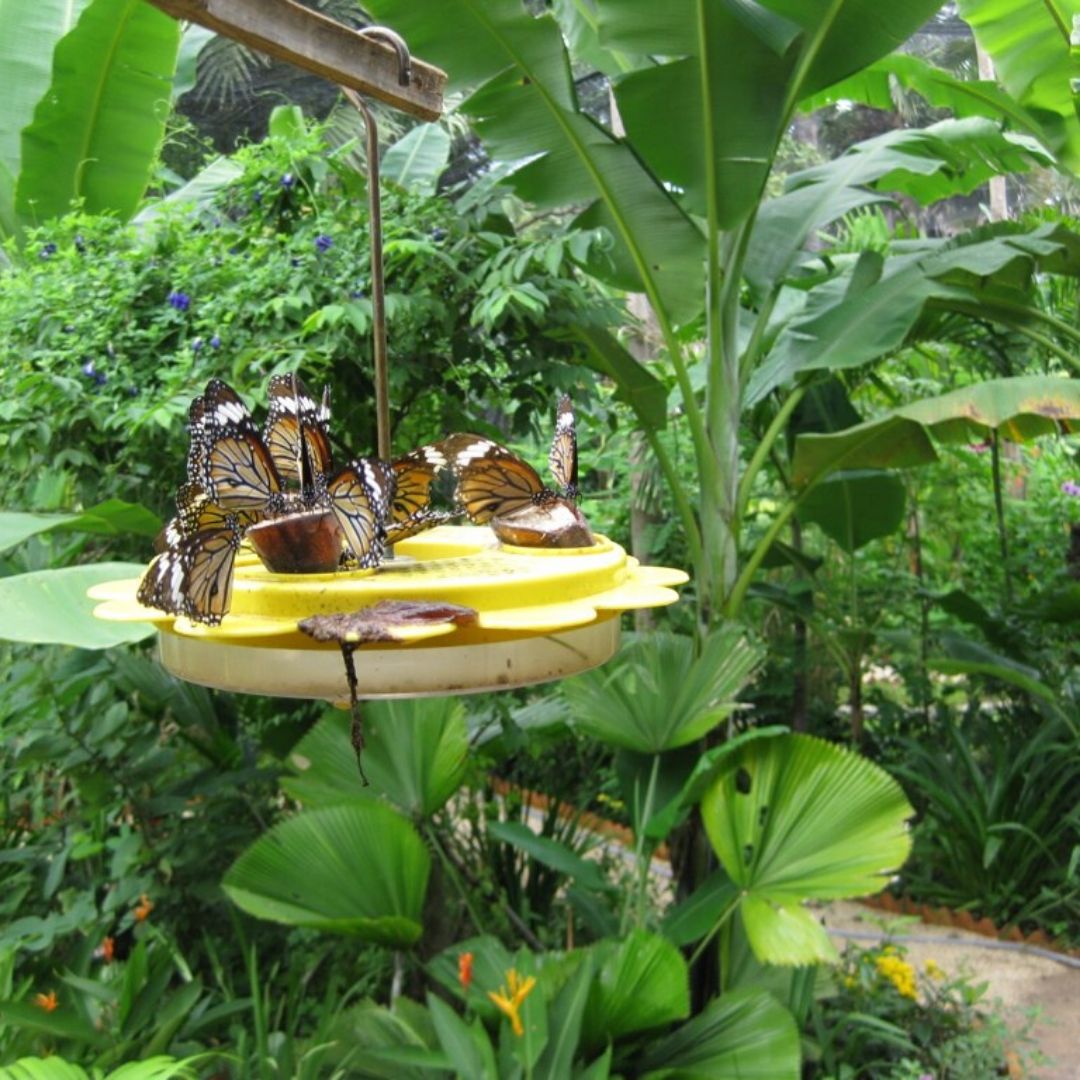 We are facilitating biodiversity awareness programs for local communities and schools. BBC also provides capacity building for local NGO's and government staff.
BBC Butterfly Centre is working on several Butterfly Conservation and Research Programmes in Cambodia and other South East Asian Countries.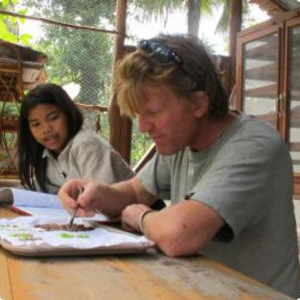 Lux Phem, Project Manager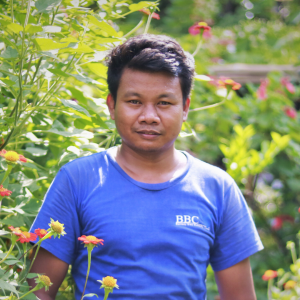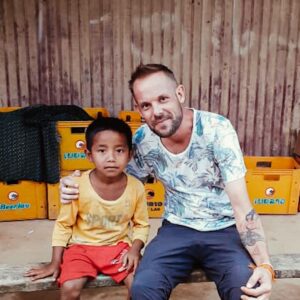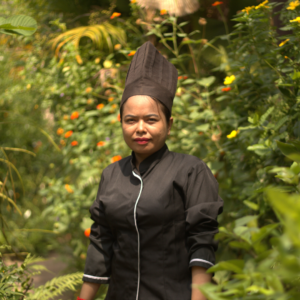 Noun Vichet, Ass. Manager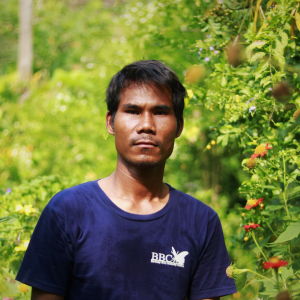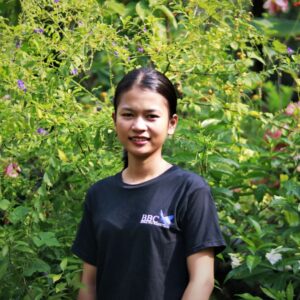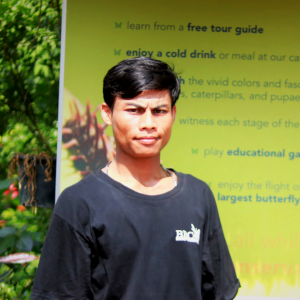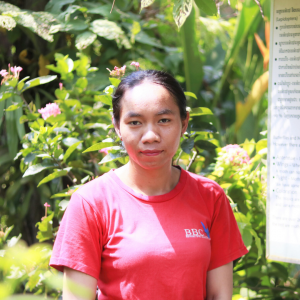 Yeung Yin, Farm Supervisor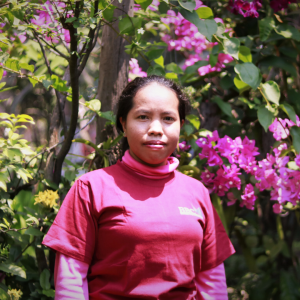 Yan Hun, Garden Supervisor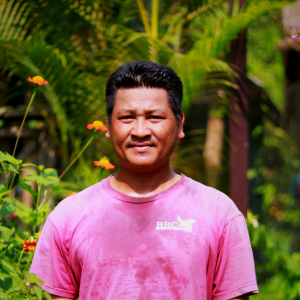 Treb Sross, Farming Staff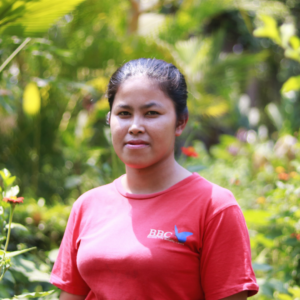 Soeuy Savich, Farming Staff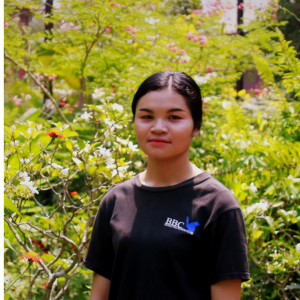 Chhit Chai, Farming Staff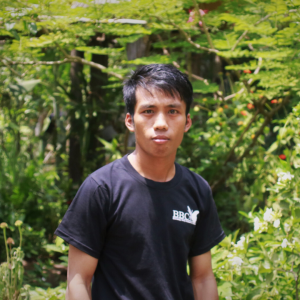 Pheap Chomre, Farming Staff
"Perfect Stop While Temple Hopping"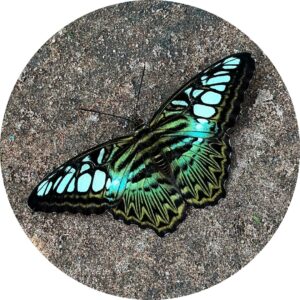 After seeing a ton of Temples this beautiful little sanctuary was an ideal stop. Such a great garden and friendly staff. I'm so glad we did not miss this gem.
"Heart touching experience"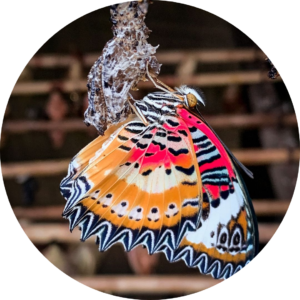 Really enjoyed the time spent in the Banteay Srey Butterfly Center. The butterflies are so beautiful and the staff are taking care of them so well. Highly recommend anyone who going to Siem reap spare sometimes to visit this centre. Very great place to go other than Angkor Wat.
"Drop everything and head here!"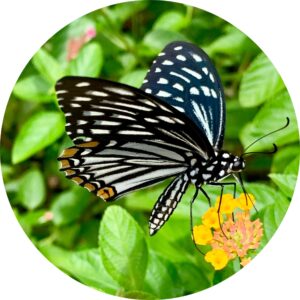 The guide, Vichet, was professional, knowledgable, had fantastic English and was obviously very passionate about butterflies and conservation in general. I thoroughly enjoyed the visit – this is a must-see on your visit to Siem Reap. Adults and children alike will love it!
Banteay Srey Butterfly Center
Siem Reap
Cambodia
Telephone: (+855) 0978 527 852